Ever since emerging from brooklyn with his band WE™ in the mid '90's DJ Olive has been dropping his under the radar original brooklyn dub around the world.

His installation work of the early 90's with underground warehouse art collectives in then undiscovered Williamsburg has developed to the point where DJ Olive has twice been included in NYC's most prestigious Biennial at the Whitney Museum as well as a massive installation at the Venice biannali
New

APR 2nd 2013
DJ OLIVE's THWIS fearuring Honeychild Coleman
layed back rugged unicorn bass with gritty lovers vocal soul from the brooklyn underground

de:bug review:

google translate
" This takes quite a few years and many live trials to develop a vision of dub with such an almost eerie weightlessness and the most colorful twilight on this side of the Milky Way. "Thwis", effectively a continuation of the published ten years ago as well on his own label "Bodega", walked into consistently energized pace lightly through an airy, loose but precise-composed garden trail domesticated, however selected and dusted Dubsounds, and is there not a single time powerful, pithy or gloomy - Dubstep or other Tilli TM404 project: another universe. Embedded in this eternal gentle, friendly, alert relaxation, which does not yield even in the night haunted the middle part where they make themselves into shapeless shadow creatures noticeable of which one hears nothing else, carry the vocals of Carolyn Honey Child Coleman who on three songs guest is a warm philosophical transcendence. And where the sun is already up, blow again house and jazz sounds over the water over before we dive into dreamless sleep. A gorgeous drive. "
de:bug
THWIS charting on german radio!
for bookings and inquireis contact: audiojanitor @ gmail.com






DJ OLIVE
THWIS Dj Olive featuring Honeychild coleman. release date april 2 2013 the Agriculture
THWIS is a warm bass journey through the untravelled back streets of brooklyn's underground future dub landscape. Though you can hear the rootsy lovers feel THWIS is not a derivative dub record but a truly original reflection from one of brooklyn's loved underground producers. THWIS follows in the footsteps of Olive's classic Bodega release and his work with New York's legendary electronic trio We(TM). There is little distortion on the bass and the kick is soft and warm making for a velvety sunrise vibe through out. The snare is surprisingly absent but then suddenly shows up like an old friend. Smokers Delight mixed with Boards of Canada mixed with Rhythm and Sound, THWIS puts its arm around your shoulder and walks you through the party with a calm inviting smile, making your body wander around the unicorn bass while the vintage analog synth tickles your head..

After receiving a Bachelor of Fine Arts from SUNY Purchase, Gregor Asch moved to Brooklyn in 1990 and co-founded Lalalandia Entertainment Research Corporation. Lalalandia made many of the most memorable Brooklyn warehouse after hours environments of the 90's. It was during this time that Asch started making music as Dj Olive. Multipolyomni and We(TM) are two notable projects he created . We(TM)'s '97 release "as is" can be considered a classic. Multipolyomni's episodes from their opera "Quark Soup" are considered influential to the forming of the early Williamsburg art scene. In 2000 he started two record labels: Phonomena Audio Arts & Multiples and The Agriculture. Dj Olive's first solo CD, "Bodega", is a Brooklyn favorite which he followed up with the much loved "Live in Tasmania". On an all together different note, Room40 from Brisbane, Australia released Dj Olive's "Triage", "Buoy" & "Sleep" CD's, 60-min voyages of beat-less warmth Olive calls "sleeping pills". He has also been working on a concept he calls "The Vinyl Score" since 1995, which are palettes of sound pressed on vinyl and then played with 'rules' by turntablalists. He has continued building installations, making sound art and participated in many exhibitions including: The Whitney Biennial 2008; Treble, Brooklyn Sculpture Center 2004; City Sonics, Mons 2004; Venice Biennale 2003; The Whitney Biennial 2002; Bit Streams, The Whitney Museum of American Art 2001; Art at the Anchorage, Brooklyn 1996.

EDUCATION:
State University Of New York at Purchase
Bachelor of Fine Arts 1987


RELATED EXPERIENCE

TEACHING:
New York '09- Ableton User Group and DubSpot, Ableton Live Workshop, Tech Serve, NYC
Cleveland '08- Cleveland Institute of Art (visiting artist), teaching "The Future Collective Party Art & Ritual"
Brisbane '06- Ableton Live Workshop, Judith Wright Centre For The Arts
Cairns '06- Transience Festival, Ableton Live Workshop
Banff '05- The Banff Centre (visiting artist), teaching ensemble workshops and a master class
Lisbon '04- ZDB Portugal, Vinyl Scratch Classes for 5th and 6th Graders


LECTURE:
S.U.N.Y Purchase
Brisbane Museum
Brisbane Music school
Brisbane Workshop Music Industry
Perth University, Perth, Australia
Govett-Brewster Museum, New Plymouth, New Zealand


ART & INSTALLATION:
"Triage" Installation, The 2008 Whitney Biennial, Whitney Museum Of American Art, NYC
Installation Work, The Sonic Self (Group Show), The Chelsea Art Museum, NYC '08
"Triage" Installation, Institute of Modern Art & The Valley Festival, Brisbane, Australia '08
"Bouy" Installation, Treble, The Sculpture Center, NYC '04
Installation Work, City Sonics, Mons '04
"Blahblahblah" The Venice Biennale, Venice '03
"Sunrise On a Rooftop In Brooklyn" The 2002 Whitney Biennial, Whitney Museum Of American Art
Installation Work, BitStreams, Whitney Museum of American Art, NYC '01


SOME PRESS:
"Olive, is also one of the six who put together Lalalandia clubs in Williamsburg, Brooklyn in the early 90's. Their El Sensorium and Year 2077, the Futuristic Circus, are some of the most innovative experiences to come out of the underground art scene."
Spin Out, Michelle Lolli, Urb, page 54, issue no. 39, November, 1994.

"The only work to display a visual ambition that approaches the scale of the Anchorage itself is the prefix-obsessed music and installation collaborative that calls itself Multipolyomni..."
In Tomblike Vaults, the Future Flickers and Hums, Roberta Smith, The New York Times, Art Review, page C25, August 9th, 1996.

"Dj Olive .. in addition to spinning records at nearly every ambient party, said his goal was to bring the old and the new together in a way that's constructive"
At the Cubs, Murmurs and Ambient Music, Neil Strauss, the New York Times, page C32, March 8th, 1996.

"multipolyomni...made the vault look like a subterranean grotto."
Happy Disorientation Under the Bridge, Jon Pareles, the new York Times, pop review, page C13, July 15th, 1996.

"Dj Olive...radical and beautiful."
Ben Ratliff, The New York Times, Arts & Ideas, Music Review, page B16, Saturday, may 1, 1999.

"the term illbient was born as Dj Olive relates... i said as a joke that's illbient meaning sick."
Illbient, Jana Martin, the village voice, page 37 - 40, July 23, 1996.

Collaborations:
He has performed with:
Rich "Lloop" Panciera, Ignacio "Once11" Platas, Carolyn "Honeychild" Coleman, Luc Ferrari, Marc Ribot, William Hooker, Christian Marclay, Kim Gordon, Christian Fennesz, Otomo Yoshihide, Derek Bailey, Charles Gayle, Steve Shelly, Ikue Mori, Jim O'Rourke, Cyro Baptista, Cornel Rochester, Ralph Peterson, Drew Gress, Mark Feldman, Yuka Honda, Don Byron, Eugene Chadbourne, Micheal Formenek, Tim Barnes, Bavid Binney, Ralph Alessi, Alan Vega, David Moss, Khan & Walker, Elliot Sharp, Glenn Spearmen, William Winant, Ulricht Kriegler, Nuno Rebelo, Riina Saastamoinen, Fred Vaillant, John Zorn, Thurston Moore, Sylvie Courvoisier, Jim Black, Zeena Parkins, Toshio Kajiwara, o.blaat, Danny Bloom, Raz Mesinai, Marina Rosenfeld, Alan Licht, Chris Brown, Zach Danziger, Gala Drop, Dave Douglas, Mats Gustafsson, Shelley Hirsch, Soulslinger, Tom Surgal, Han Bennink, Massimo Zu, Eyvind Kang, David Gillmore, Barbara Walker, Ernaldo Bernocchi, Jamie Saft, John Medeski, Billy Martin, Chris Wood, Min Xiao-Fen, Scotty Hard, Jah Wobble, Toshinori Kondo, Mike Watt, Brad Jones, Mat Hiemovitz, Lee Ranaldo, Aki Onda. Phillip Jeck, DJ Grasshopper, Dennis Delzotto, Uri Caine, Erik M, Joke "Suddeninfant" Lanz, Martin Baumgartner, QPE, Bruno Amstad, Ben Perowsky, Hanzel Gretzel, Gerard Malanga, Matt Pass, Okkyung Lee, Bobby Previte, Charlie Hunter., and many many others.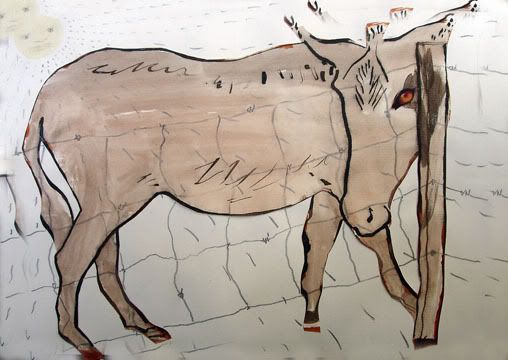 Dj Olive Sessa, Tessin, Switzerland '06
DJ OLIVE's music on The Agriculture